2022 Dodge Charger vs. Challenger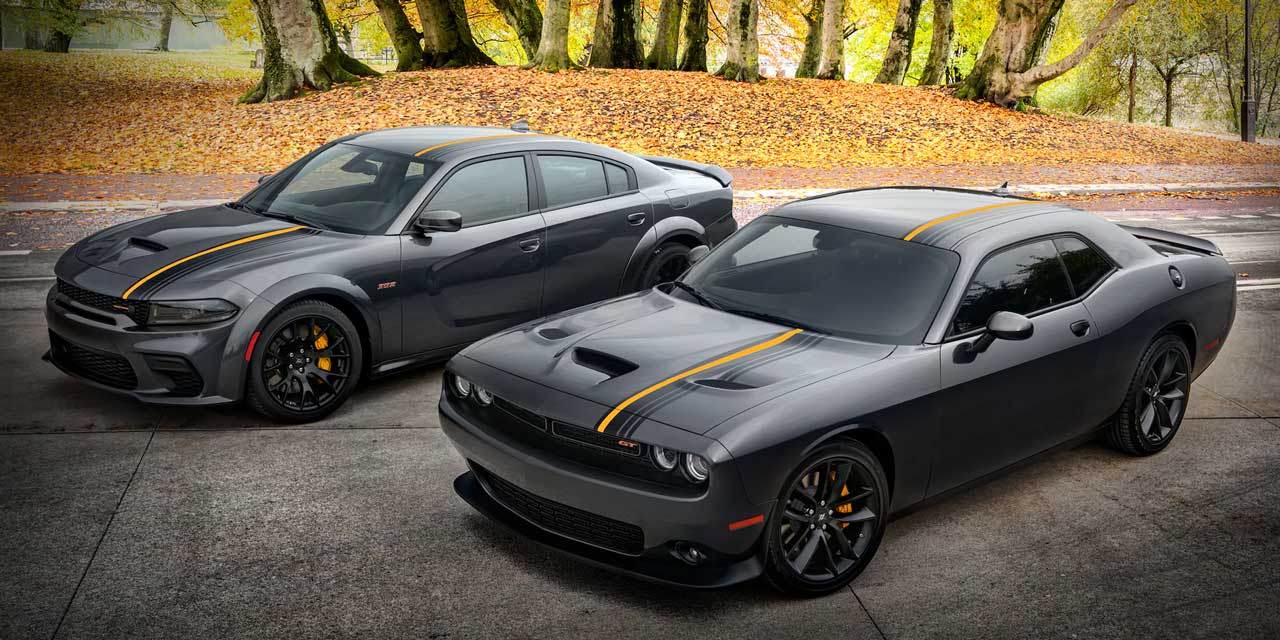 2022 Dodge Charger or the 2022 Dodge Challenger?
Looking at new cars can be daunting, as you're having to make a huge financial decision as to what vehicle suits you best. When you find yourself between the 2022 Dodge Charger and the 2022 Challenger, it's understandable that you might have a hard time deciding what model is better. Regardless of which one you choose, you're going to want to make sure it's at Mac Haik Chrysler Dodge Jeep RAM so that you can get all the best financing options and advice.
What Do They Have in Common?
Before you get bogged down searching for the specs of each vehicle, you'll be happy to know that they both come with a 3.6L V6 24-Valve VVT engine on the base model. This means that you can expect fiery power with each of these cars, so speed won't be an issue. They also have the same mileage, clocking in at 30mpg on the highway and 19mpg in the city. Even the price is relatively similar as you'll find that they're only a few thousand dollars apart. If you're stuck between the two, performance is extremely similar, but the 2022 Dodge Challenger eeks out just a little extra horsepower over the 2022 Charger due to the difference in its build.
Doors Make a Difference
The biggest difference between the two is the extra doors afforded to the Charger. This is the main reason that the Challenger has slightly better performance, as fewer doors mean less drag. It does make your life much easier when you're trying to hit the road with the people you love most though, as the extra doors make it much easier to climb in and out of the vehicle. Stylistically, it does look a bit different from the Challenger due to this and might seem less sporty in comparison. If you need something for the family that you know people are going to be constantly climbing in and out of, it might make more sense to go with the Charger.
The Dodge Style
If you want a car that looks sporty and refined, the 2022 Dodge Challenger has an iconic build that you can't miss on the road. Between the beautiful grille and sleek finish of the paint, this is a signature sports car that truly looks the part. The 2022 Dodge Charger has a slightly different profile that might be more familiar, but still has plenty of options that can make it stand out. With plenty of colors to choose from, you can outfit both of these models in everything from metallic green to stinger yellow, making them highly customizable if you're worried about how your model might look. This allows you to make your vehicle truly yours, so when you're picking between the different styles, your choice mainly revolves around how sporty you want your car to look.
Are you looking to finance one of these models? You can get pre-qualified easily online or visit Mac Haik Chrysler Dodge Jeep RAM to see all the in-house options.